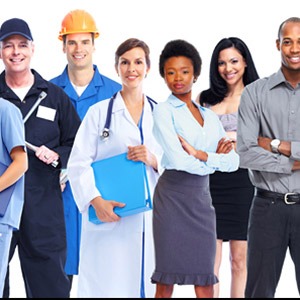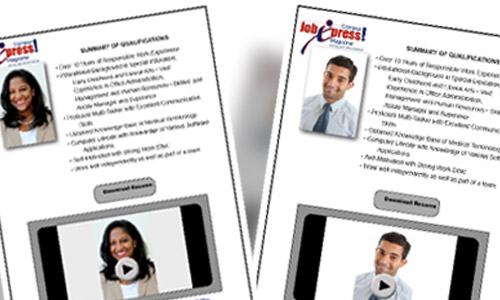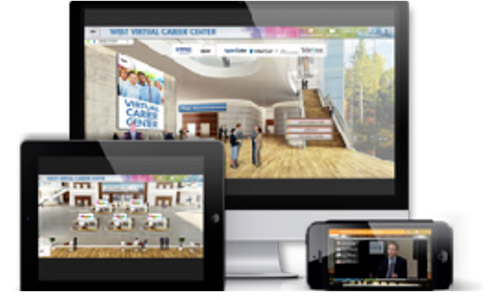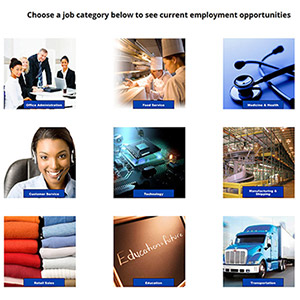 Virtual Workforce Center Services
Job Seeker Services are customized for each board.
Customization includes the board's logo. locations, and services. Additional modifications may be made to address specific needs of users and customers. Services may also be embedded directly into an agency's existing website for a seamless appearance.
The site will be optimized to accommodate all typical devices,  to serve job seekers logging in from their desktop computers, tablets or smartphones.
Classes

Job Search/Job-Readiness
Interviewing: Before and After The Interview
Resume Writing Presentation
Stress Management Finance Management
Transitioning Employment Web Page
Online Bookstore Video Chatroom

Employment Web Page

Online Book Store

Video Chatroom

Job Club
Employer Services
provide employers with an an application designed to meet their specific requirements. Our systems and processes faciliate a quick an easy way to review and rank appliants, and the opportunity to see and hear applicants on video.
Employer Web Page
Applicant Pool
Employee Tracking Form
Job Listings
Video Chatroom
Job Club
Online Virtual Job Fairs
Rapid Response Services assist the Business Services Department with ongoing layoffs, class requirements, and job fairs. These services also give employers access to the Applicant Pool, allow employers to publish all their job listings.
Classes

Job Search – English
Job Search – Spanish
Interviewing – English
Interviewing – Spanish
Resume Writing – English
Resume Writing – Spanish
Stress Management – English
Stress Management – Spanish
Financial Management – English
Financial Management – Spanish

Applicant Pool

Job Listings

Online Bookstore

Video Chatroom

Virtual Online Job Fairs