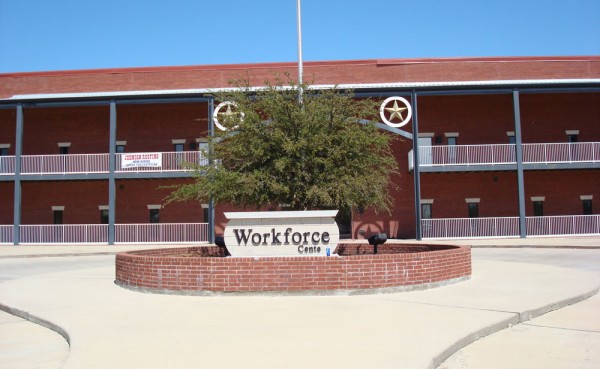 Beginning March 12th, the Heart of Texas Workforce Center is placing an even greater effort on placing the dislocated worker (UI Claimants) into employment opportunities. Individuals will be receiving emails, phone calls and post cards prompting them to come in, call in or logon to take advantage of this new effort.
This program will place much emphasis on the employer, with the belief that finding employment opportunities need to come first, then match the dislocated worker to an employment opportunity. This is the most efficient way to place individuals. A team of employment specialists is working around the area looking for the next great employment situation for claimants.
Every job is important and every employer is needed to make this effort a success. Employers are asked to take note of the dislocated worker, who is, in many cases, a seasoned worker with experience and skills. This worker has been laid off from a job that they loved and lost through no fault of their own. They have weathered the storms of a bad or slow economy and just need a chance to re-enter the workforce.
Many tools are being used, one being the Work-In-Texas online placement tool which matches jobs and claimants. Many employers have been asked to post their jobs in this system which has proven its value time and time again.
A new tool being introduced is the CampusJobXpress.com Magazine. This magazine, meant to help college students find employment while attending school as well as upon graduation, has been extended to help the dislocated worker. Many of the dislocated workers have been forced to change careers as the job market is changing. They are going back to school to become more competitive. This has made the typical college student to be anyone from 18 to 80.
Resumes, pictures with bios, an online Job Club and an ongoing Online Job Fair are featured to help employers see the great variety of individuals available. This magazine is open for use 24/7. There is a Fortune 500 Watch, where jobs from the Fortune 500 companies are posted. Employers are featured as the best opportunities for placement become available.
Join us at the Heart of Texas Workforce Center and the online magazine; we are all trying to make the difference in the lives of the dislocated workers.
Dislocated Workers! Please join us at the Workforce Center at 1416 South New Road or call 254-296-5222 and ask for Sheena Williams. Employers! Please call Rachel Rudd at 254-339-8788 or email us at info@campusjobxpress.com.
In Texas and specifically in the Heart of Texas Board Area (McLennan, Bosque, Falls, Freestone, Limestone Counties), funds are available for the dislocated worker. This is a great opportunity for going to college to get an Associates Degree or obtain a license or certificate for a trade.
At the HOT Workforce Center at 1416 South New Road in Waco, Texas, staff will help you screen and apply for this possibility. It's simple and quick with a broad range of assistance. Sheena Williams will schedule an appointment time. Invest a little time in exploring this chance to change your life. The HOT Workforce Center is ready to assist you. If you are in one of its outlining counties, go to the nearest workforce center office and tell them you have an interest.