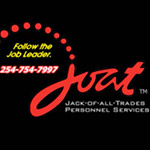 Jack Of All Trades Personnel Services – a dedication to the growth and productivity of our clients and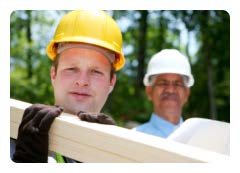 their people. It is very evident that a company is made by its people. Every business depends on its people for success.
This makes hiring a crucial part of your company's operations.
This is also where we come into the picture – Jack Of All Trades Personnel Services is at your service to support you in Human Resource Pooling, Job Matching and Employment. We screen our applicants and sort them according to experience and specialization. This makes it more efficient for us to provide you with the staff that you need when you need them.
We respond to your staffing needs promptly. Call our office to begin services – 254-754-7997.
Employee
Jack-of-All-Trades Personnel Services is a full-range employment agency representing the best companies in central Texas. We place qualified workers in short-term, long-term, temp-to-hire and permanent positions.
We invite you to check us out!
Jack-of-All-Trades is an "Equal Opportunity Employer".
Jack Of All Trades has much to offer:
Vacation Pay
Safety Awards
Medical, Dental, and Vision Insurance Available
Telephone Answered 24/7 by a trained counselor
Bilingual Counselors