INITIATIVE
What is the definition of initiative? Well, when you're talking about a personal nature such as social settings, it would be an introductory act or step, leading action, such as it would take initiative to make friends. In other settings, it could mean readiness and ability in initiating action, something enterprising or adventurous. Now when you are talking about your own personal self,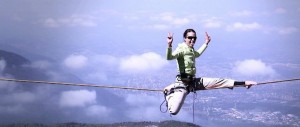 you would take responsibility, make a decision or bottom line, to act on one's own initiative. Well, that's what Webster says.
Take the Initiative. In life, you will never feel the exhilaration of doing something fun or adventurous or maybe even a little dangerous. Do you dare? Sometimes, you have to take the initiative to go beyond what you feel is safe. Why do we do this? Because it's life guys, okay? There are many things out there that maybe haven't touched your life yet, but you will never know this if you don't take the initiative.
Initiative at Work. The same holds true in your work and your career. If you are working somewhere in an entry level position and a position comes up that could help you move up the ladder, so to speak, would you apply for it? Well, who wouldn't, right?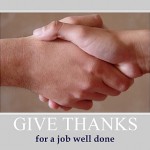 Sure, but you need to take the initiative to make that happen. I will tell you a story about a good friend of mine who was in this very same situation. He has been working at the same entry level position at this big corporation for over a year. He is a very hard worker and a very conscientious person, but yet, he is still in that entry level position. So what did he do? He took the initiative. He saw his chance to do something different in his everyday process of working, so he spoke up about how something could be done differently. His supervisor took notice and has now asked him to apply for an upcoming position with the company, not as a temporary worker which he currently is, but as a permanent employee — with benefits! YAY! That's a good feeling. And this all came about because he took the initiative.
So, when on your job, taking the initiative simply means that you will go beyond your job title or duties to get something done. On any job, as you grow in the job and as you gain more experience and know-how, higher-ups expect you to show initiative. They want you to be able to be more flexible, have answers to
problems or even initiate a new procedure to save time or money, like my friend did on his job.
Here are a few tips for you to show initiative:
Always keep yourself busy. When you have completed your duties, find something else to do to make the job situation better. Take on extra duties if you can.
Establish a good rapport with your supervisor and with his superiors.
Think up ways to improve your work environment.
If you see something that is being done wrong or inefficiently, bring a suggestion forward.
Volunteer to help with work-related committees or company fundraisers.
Always, always keep your mind open to change.
So, look around you. What change can you make? In anything? Home, school, work, personal, anything? Just set your mind to something you want to change and make it happen. It's in your control.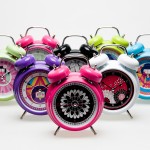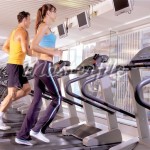 △