Getting Out and About Town!

It's a small world after all, at least that's what Disney tells us, but when you live in a small town, or you just moved to somewhere new, the world gets even tinier! You're looking to meet people, go out, try new things, but you can't find anyone to meet, anywhere to go, or anything new to try. So we've come up with a list of places and things where you can possibly do all three!
Local Colleges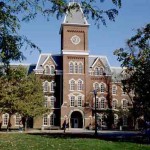 If you live in a college town, you are in luck! Colleges are constantly doing things to keep their students and the local populace entertained. They put on plays, hold video game nights, and various other events throughout the month so that they can keep the students busy. Idle hands are the devil's playground after all. Finding what to do is as easy as pulling up a local calendar online, or heading to their main building to pick up a school paper. Most of the things that the schools put on are usually free for students and at a reduced cost to visitors!
City Visitors Center
Most cities have a Visitor's Center. If not, you can usually go to the City Hall or post office and get the same information. You can find out about local events and festivals, maybe look for a historical site or two. They will also have recommendations for local restaurants, bars, and things that you can do with the kids! If you're lucky, you can get a membership card that gives you discounts on local attractions, which is especially great if you plan on doing a lot of visiting within the city.
Volunteer
So you're looking to meet new people? Well, you can't go wrong with volunteering. By volunteering in a place that interests you, you will be doing two things: 1. Making the world a better place. 2. Meeting people who have some of the same values you do! How easy is it to walk in a room and volunteer, be introduced to other people, then get to know them while working alongside of them? It's like rolling off a log, it's that easy. You'll get to meet all types of people while volunteering and you'll be networking at the same time. What's that called? That's right…Winning!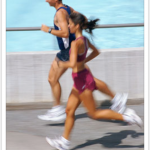 Join a Gym or Sports Team
I don't care who you are or where you are, there is someone there who likes sports. I don't care if it's fantasy football and you never see green grass. There is going to be someone there who is interested in getting fit. Joining a gym allows you to literally just bump into people who are just as into fitness as you are! Nothing builds camaraderie like a sport. You bond, do chest bumps, you may even get a pat on the rear — either way, you've made some new friends! You are with a group of people who are sharing a common goal, and there is nothing like being able to cheer people on and know that you are reaching for the same star.
Online
I know that this sounds like it's defeating the purpose of going out, but really it's like structuring a play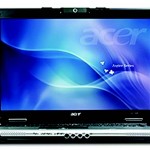 date with others. You might be in the SCA. What do you do? That's right, go to their website and see if there are any other SCA members in your area who would like to swashbuckle and wear large pieces of overweight armor. Maybe you like group fly fishing, rock climbing, or even Lego building. It is pretty much guaranteed that if there is a interest in it, there is a corresponding group for it online. As always, be careful and use common sense. Meet in a public place first to get a feel for them, then go from there. So the next time you're in the market for a fly fishing, rock climbing companion who builds legos, check out online and Google your heart away!
Getting to know new people or going to new places is something we all love to do. Humans are social beings that love to get out. If you find yourself sitting on the couch with your family, by yourself, or with a group of friends, then hit up some of the places mentioned. You may be surprised at what you find! Exercise your right to go out and have as much fun as possible! △