By Rachel Rudd
Professionalism, Knowledge, Character… This IS Abel Rivera.
Possessing an electric personality, Abel is surrounded by positive energy when he walks into a room. He has a natural ability to engage others in conversation and can easily impress with his extensive knowledge in Finance and Business Management.
Looking into Abel's history, we find an impressive education. Abel pursued and earned a Bachelor of Business Administration Degree through the Hankamer School of Business at Baylor University in 2009. He double-majored in Finance and Business Management with an overall GPA of 3.06/4.0. Prior to his

graduation, Abel had the amazing opportunity to attend Britain's Imperial College in London, England. There, he was able to extensively study Strategic Management and gain knowledge of unique cultures.
With this education and knowledge, Abel obtained experience as a Financial Analyst, an Account Manager and a Finance Property Manager. He began his financial experience, even before graduating, as a Finance and Property Manager for ER Ranch in Mart, Texas. He was able to increase the company's net profit over a 2-year period. He did so, without increasing assets or inventory.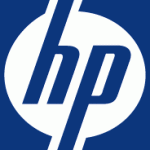 Abel extended his experience by becoming a HP Enterprise Software Account Manager for Hewlett-Packard upon graduating. Within one year, his achievements gained him a promotion into a senior position. Amongst these achievements was his design for strategic organization that generated $2 Million in pipeline revenue. He did this by creating a cross-functional collaboration to identify new opportunities for the company.
In 2012, he transferred to Dallas, Texas and began working as a Financial Analyst for Hewlett-Packard Enterprise Services. He was responsible for managing all financial and operational expenses for an IT client implementation team of 56 people. One of his many accomplishments was creating a financial model to display aggregate savings paths of $50,000 for the conversion of contractors to maintain the implementation team at budget
Among these amazing qualities, Abel possesses the ability to fluently communicate in English and Spanish. He is proficient in a wide variety of computer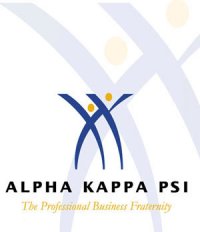 programs and financial software. In college, Abel was appointed for Presidency in Alpha Kappa Psi Business Fraternity's 2007 Pledge Class. These leadership skills make him a valued part of any team. This ability to work as a team has assisted him throughout his experience in Finance and Management. For instance, he has collaborated with over 50 HP Partners in the Commercial West (14 states) to drive BTO and IM Software. He has constructed financial projections and pro forma statements for team in Baylor's New Venture Challenge.
His desire is to secure a challenging position with a stable and  innovative company. Abel's credentials, knowledge and personable characteristics make him a very favorable addition to any firm or business. To contact Abel, e-mail him at abel.e.rivera@att.net. △