With the job market the way it is today, it is not only difficult to get a job, but it is becoming extremely difficult in just getting an interview. There could be many reasons why you are not getting an interview. Take a good look at your resume.
Is it concise and easy to read?
Does it have a good appearance?
Does it state the qualifications needed for the job for which you are applying?
Is it error-free?
Does it capture the employer's attention?
Let's take these one at a time!
First, Is it concise and easy to read?
Make sure that your resume is not over two pages long. A one-page resume is ideal; however, it is understandable if you have had various jobs that require you to show the experience that you have, it may need to be two pages long, but never more than that! I cannot tell you how many resumes I have seen that are as long as 6 or 7 pages and very difficult to read and understand. Many times, people get too wordy or too explicit about the job they performed and essentially, it is not really necessary to state everything that you did in a job. You only need to mention the most specific and vital duties necessary in carrying out your daily assignments and responsibilities. Also, make sure that you list your duties in a bulleted format to make those duties pop out. Do not use sentences, rather use phrases.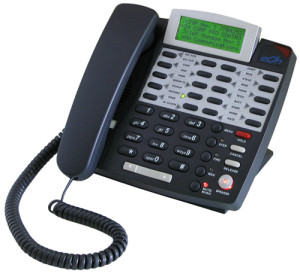 For example, I answered all the telephones for five people who worked in my area and I gave them all their messages on a daily basis.
Instead, say, Answered telephones on a daily basis and distributed messages to 5 department staff
Second, Does it have a good appearance?
When preparing your resume, select a format that is pleasing to the eye. The regular traditional resume is a good format because it allows you to list your entries in a way that can make your resume balanced. Try not to leave sentences or phrases hanging.  Don't  crowd your resume; ensure that it looks well spaced and neat.
Third, Does it state the qualifications needed for the job for which you are applying?
Don't use skills or qualifications that don't even matter to the employer. If he is looking for an accountant, don't tell him about your nursing degree. Whatever the position is, focus your attention to those qualifications. If you don't have extended experience in a certain field, but you have, in your jobs, done something similar to what the employer is seeking, then build that up. Make it noticeable and gear your words and statements to make a better fit for that job. Do the same thing with your education and training. Have you completed courses in that field or perhaps, you have been enrolled in some sort of training that could possibly be the thing that gets you noticed. If you see a job and it is no where near what you do, don't apply for that job. You are just wasting your time as well as the employer's.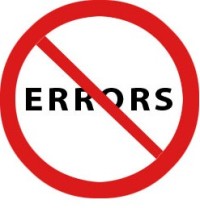 Is it error-free?
After you have done your resume, look it over and read it thoroughly, down to your name, telephone number, address and email. Check it to make sure that you have not made any mistakes or have any typos. After you have read it, re-read it. After you have done that, give it to a family member or a friend who will take the time to read it thoroughly as well. Don't give it to your brother who doesn't even like to read and expect him to point out any errors. Give it to your friend who is a good editor or looks for attention to detail. Those individuals will help you find all the errors and they will also correct any wording or phrasing to make your resume sound awesome.
Does it capture the employer's attention?
Is there something on your resume that will make that employer look at you more than the other 99 people applying for his job? Let me give you this small tidbit of information. I like to create resumes with a Summary of Qualifications. This summary is a list of phrases that will address everything that is on your entire resume. When employers have 100 resumes to review, they will only take 15 to 30 seconds to glance at a resume. That is hardly enough time to read the entire resume and you have some very important things that you want the employer to know about you. Therefore, create this Summary of Qualifications and say everything that is important in about 8 to 10 phrases or bullets.
For example:
Over 15 years experience in the Nursing Industry
Bachelor of Science Degree in Nursing from Alto College
Certified in CPR and First Aid
Completed Training in Emergency Medical Shelter Management
Supervisory and Management Skills
Punctual and Dependable with Strong Work Ethic
Dynamic Communication and Organizational Skills
Ability to Work in Fast-Paced Medical Environments
Willing to Accept New Challenges and Learn New Tasks
Work well independently as well as part of a team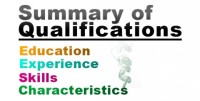 From this summary, an employer can see that you have extensive experience in nursing plus you earned a degree from Alto College. You are certified in CPR/First Aid and you have also completed courses in certain programs. An employer can see from this summary that you possess leadership skills because you have supervised and managed staff, plus you have the ability to convey assignments to them with your dynamic communication skills. You are also telling the employer that you are a responsible and dependable employee. An employer likes to see that an individual is always willing to learn new things and does not shy away from accepting new challenges. Lastly, that employer can see that you work well alone but you are also a team player. This summary could very well catch the eye of the employer or hiring manager
Now, the beauty of all of this is that reading through that Summary of Qualifications will probably only take 10 to 15 seconds to read. That is enough time for the employer to know just about everything about you. If he sees something in this summary that intrigues him, then, he will look further at your resume to read some more comprehensive information about you. It could very well catch his eye and have him wanting to see more. This is where you will get noticed.
Are you using the technology that is available to you?
There are many different websites that offer various services for little or no money. Find these job search sites and learn what they can do for you.
You definitely want to make yourself stand out in a crowd! You want to do something different from everyone else. At CampusJobXpress.com, you can create an Employment Profile Page. This is a web page of your very own. You will be able to download your resume, a professional photo, your bio or summary of qualifications plus you can create a one-minute or less video of yourself. In this video, you will answer the question an employer will make of you, "Tell me a little about yourself." You can tell the employer all about your education and training, your experience, your knowledge, skills and abilities in addition to awards, certifications or licenses that you may possess. This video allows you to talk to the employer as if you were sitting directly in front of him at his office. The video creates a link that you can send to the employer by e-mail or simply place the link on your resume. In this way, the employer will be able to determine whether he  wants to grant you an interview and possibly hire you.
Check out the page below and check out the rest of this website. Should you have any questions and want to find out more, simply send an e-mail to info@campusjobxpress.com. Someone will respond to you.
Get Noticed! Get an Interview! Get Hired!