Regular resumes have almost become obsolete. It is still a good idea to have one, but don't stop there. We suggest that you always have an electronic resume at your convenience, but other than resumes, we will also discuss other job search tools available to you.
Electronic Resumes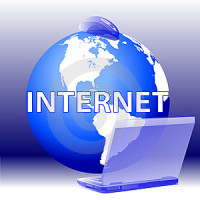 The internet has become a tool widely used by many individuals searching for a job and many companies are now using the internet to find qualified candidates for positions they need to fill. Many companies are now requesting that job candidates apply online through their company websites for jobs instead of filling out paper applications or just providing a resume.
In order to be prepared for the online environment in your job search, you should have an electronic resume in addition to a paper resume. You may ask why have an electronic resume or what are the advantages of having one?  Very simply, you will be able to submit your electronic resume to potential employers or individuals helping you find a job within minutes of talking with them by e-mailing your electronic resume to them. The internet provides you with the opportunity to immediately submit your resume with just a click of a button.
Also, since most people have e-mail capabilities on their phones today, you can access your electronic resume from wherever you are and are able to forward it to any interested party. Being able to take quick action in submitting your resume for a job could make all the difference between you getting a job versus being too late in submitting your resume for consideration.  Having an electronic resume keeps you prepared for any opportunity that may arise.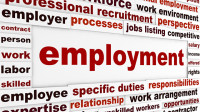 A paper resume is written for a visual scan by an individual while an electronic resume is written to be searched by a computer. Putting an electronic resume together requires that you follow certain guidelines in order to have success in your job search.  When employers look at electronic resumes, they use key words or phrases to find qualified candidates. In writing your electronic resume, you should focus on nouns to describe yourself to employers. These keywords should provide information on your work experience, education, and skills. Keep your electronic resume simple … remember that it is a computer that is reading your resume. Some simple guidelines to be effective are to use white paper, simple templates, no underlining, and if using bullets, be sure to space between the bullet and the text that follows. These guidelines can help your electronic resume stand out from the pool of resumes that are being searched by employers.
Applicant Database and Tracking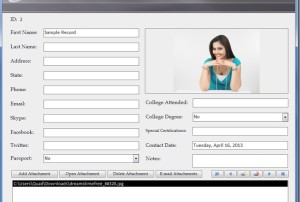 Many companies are using resume database services that maintain pools of job applicants and having an electronic resume is mandatory for any applicant to be entered into the employee candidate pool of resumes. CampusJobXpress (CJX) uses such a database system for applicant information as well as tracking. Employers provide CJX with specific qualifications required for a job by using relevant keywords or phrases which will be used to match the specific qualifications to possible candidates by having the system search the database.  Again, using nouns as your keywords and/or phrases on your electronic resume will make it easier for you to get noticed when employers are looking for qualified candidates and it can be done quickly.
With the Applicant Tracking tool, CJX can maintain a job seeker's process as they interview from company to company. The job seeker's job search efforts will be followed closely and monitored throughout the process of finding employment by company, dates and various other criteria.
Employment Web Page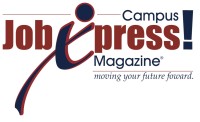 There are many online platforms available to those seeking jobs today. There are job bank sites, recruiting companies, and company websites that allow you to submit an electronic resume. These platforms can range from being able to submit only an electronic resume or to those sites that offer you the opportunity to submit video bios and pictures of yourself. CampusJobXpress offers free employment web pages to all job seekers. This database site offers those individuals seeking jobs an opportunity to create a personalized web page on the CJX platform at no cost to the job seeker. Job applicants are able to submit an electronic resume, a picture, a summary of qualifications, and a video resume. These individuals are then entered into an applicant job pool and their resumes are then available to any employer who is seeking candidates for its job openings.
This type of database offers job applicants an opportunity to be considered for a job without having to apply for it because employers are contacting CampusJobXpress and asking that they search their applicant pool database and search through the electronic resumes to find qualified candidates for them to contact. These types of services are more effective in helping you find the job you are looking for without having to go from one company to another. Take advantage of the online services available to you and have more success in your job search.
The Employment Web Page consists of your electronic resume, your summary of qualifications or bio, your professional photo as well as a video resume. It also provides a URL for job seekers to send to interested employers or other individuals.
Resume
Once a job seeker registers onto campusjobxpress.com, they can upload their resume to the CampusJobXpress platform. This resume will be available to any employer seeking applicants.
Summary of Qualifications
This bio will either be extracted from the resume itself or one will be developed for the job seeker to showcase their qualifications, education, experience and skills and abilities. The employer will be able to view the job seeker's bio at a glance and know which applicant they would like to interview.
Professional Photo
The job seeker can either upload their own photo to the website or request to have one taken. Photos should be taken with a clear background and the job seeker should wear clothing of solid colors, not heavily patterned. A smile is always nice on a professional photo. CJX Staff will approve all photos uploaded to the website.
Video Resume
The video should be no less than 30 seconds but no longer than one minute. If the job seeker chooses to record their own video, they can then upload it to the website for viewing capabilities by any employer on the CJX database system. Again, remember to have that clear background and no noise factors while you are recording. Just as in the photo, remember to smile during or at the end of your video. Thank the viewer for taking the time to view your video. If the job seeker does not have the capability or the tools necessary for creating a video resume, then, they may request from CampusJobXpress to have one done for them. This can be requested by simply sending an e-mail to info@campusjobxpress.com.
URL
A URL is created for each job seeker who creates a video resume. This URL is a link that appears at the bottom of the Employment Web Page. The URL can also be placed anywhere on the job seeker's resume or if the job seeker chooses to send it to an interested employer, they may provide the link by e-mail, text message, or any other means available to them.
All information on the CampusJobXpress website is secure and password-protected and can only be viewed by registered employers, never by other users!
 Register NOW for your own Employment Web Page at campusjobxpress.com!