The Workforce Connection: Workforce Solutions-Alamo (Rural) and Campusjobxpress Make The Difference
It began in Waco with the Workforce Solutions For The Heart Of Texas (WSHOT) and it matured with and through the cooperation of Workforce Solutions-Alamo (Rural) (WSA). CampusJobXpress (CJX), a division of Workforce Partners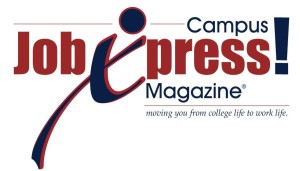 Management Group, LLC (WPMG) has developed a Transition and Job-Readiness Program, which teaches its students that everything that happens to them is under their control. It is centered in the way they think, believe, and carry out their lives. Also, developed in WSA is a monitoring program tracking Choices and Snap participants through their successful completion of their work assignment, The JumpStart Program.
Presented to Workforce Solutions Heart Of Texas, the job-readiness program worked with UI Participants to help them gain employment within 10 weeks of their

receiving benefits. The program enrolled participants in the CJX online service, coupled with classroom service delivered directly in the Waco New Road Workforce Center. Participants, once enrolled, received resumes, interviewing instruction, critiquing of appearance, and some video taping of themselves conducting an interview presentation.
A job club was formed with attendance exceeding the seating capacity at the New Road Workforce Center. This caused the CJX Staff to develop an online job club with all participants sharing job opportunities and receiving detailed information on job search topics and issues. The job club became a roaring success. New subjects were introduced every Wednesday with articles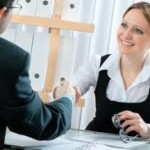 discussing dress, interviewing techniques, tattoos, the latest resume instructions and much, much more. Employment leads from CJX Staff were uploaded regularly with follow-up information also being sent through Facebook, LinkedIn and Twitter. The job club membership grew to over 1,400 participants.
In Waco, CJX was responsible for recruiting, orientation, job events, resume construction as well as classes.
In March, 2013, the program was moved to Workforce Solutions-Alamo (Rural) where the services were expanded to serve UI, WIA, Choices, SNAP and some Universal Customers. The customers, on the first day, seemed angry about having to attend yet another job search/job-readiness class. "We have done this already," was one of the typical comments.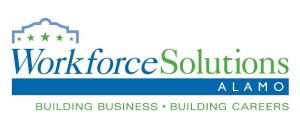 Then the class began with the discussion being about how each participant was and is responsible for what has happened to them and what will happen to them in the future. It is as simple as the way one thinks and feels. It is as simple as science. Quantum Mechanics is, then, explained. It is explained through mathematics.
A proposed explanation of how things may work through science in helping to create what happens to us is presented. Through math, it is demonstrated that through a positive, one gets a positive. Going through life with a negative attitude and a pessimistic view of life, will bring your future only one result, a negative. By noon of that same first day, participants are now saying, "This is not what we expected. This is making us think and re-examine our lives and way of thinking." Others go home and come back, saying, "I talked over with my family what happened in class today and now I have questions and want to hear more." And CJX/WPMG gives them more.
Throughout the rest of the week, resumes are completed, interviewing and finances are discussed and assessments are done. Each participant is given two assessments, the General Assessment and the Work-Ready Assessment, both developed by
WPMG. It is carefully explained how these tools are used by employers and their importance. A graph of each individual's participation is developed on a chart which shows each person's progress throughout the program.
Each class has a highly anticipated visit from the Business Services Staff to discuss, in detail, each participant's needs and goals for employment. There is a sense of excitement when participants are told that the Business Services Team is coming. They are prepared with questions and goals to discuss in detail. This is done with the completion of the Business Services Request for Information form that is given to each participant at the beginning of the week. Business Services stays until every question is answered and each participant is satisfied with the appropriate responses.
The video taping which in itself, is a video resume is done for each member of each class in any way or form that they feel comfortable.  The video resume presents the participant as they really are. Employers see and feel who they may want to interview. This offers more introspective than the resume by itself. When all video resumes are completed, a personal web page is developed and posted on CJX website for the convenience of Business Services Staff and employers to view at their discretion. These pages are not for public view and can only be accessed through CJX portal with an assigned password and login.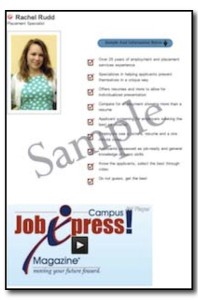 This highly successful program is achieving a participation rate in excess of 80% to date. Participants are now referring other individuals to the program and San Antonio Rural Staff now get requests regularly from customers to attend these four-day sessions.
For more information on the JumpStart Program which in itself, is achieving great success, please refer to the article entitled "The Services."
These programs have begun to make an impact on very successful terminations and placements. Employers throughout the area are now beginning to say that they are noticing the difference in the caliber of referrals being made by the Business Services Staff.
CJX has developed and is further developing services that can be delivered anywhere in the country through its online vehicle. Another service of CJX is pre-screening and referral of applicants to employers per their employment specifications. This is enhanced through the Video Chat Room allowing employers and applicants to meet online. For more information, contact CJX at info@campusjobxpress.com. △